"The thing is that you brought this out in me. How could I want it with anyone else" – JM Storm

____________________________
Flogging is by far my most favourite punishment (treat?) of choice, after His hands of course. Nothing beats his hands heating up my flesh. Combine the two and I am in heaven. A flogging followed by hard spanks and even some nails digging into my flesh and well, I am literally putty in His hands and will leave a puddle underneath me.
I get to review items all the time and if floggers are available, I will almost always go for those. My love of floggers didn't always exist though and I actually cannot pinpoint when or why my love affair with flogging came about. When we started dabbling in kink first and you asked me to pick an impact toy of choice I would have always said a crop. Crops are still a firm favourite but a flogger will still always be the first choice now.
We have loads of them – rubber ones, leather ones, ribbon ones, dildo attached ones, and even tipped ones with balls and roses. Each feels completely different. Each sounds completely different.
And surprisingly enough, indecisive me has a firm favourite. This one sounds incredible as it whooshes through the air. It equally smells so fucking good. Made from leather, the smell is so intoxicating. Every time before we play, it is my job to take everything out and set it up. I will always pick this flogger and I am usually found sitting with it, smelling it when my OH comes into the room. That rich, earthy smell makes me so happy while equally making me with twinge with excitement.
I seem to have quite a tolerance with flogging in comparison to other impact toys. I can lie there and receive quite a beating and I don't considerate it a punishment. I enjoy it – I find it extremely therapeutic. My OH has realised this though and he will give all I want until He gets me to a point and then brings out this evil mofo that will happily admit I hate. It's an absolute bastard of a thing and without fail, it appears as my OH enjoys watching me squirm and this successfully does the job. He uses it as an extension of his hand – it directs me into position and holds me there. It works, effortlessly because I hate it.
My OH knows leather works for me. He removed His belt, rubbed it to encourage the smell and proceeded to hit me with it to warm up my skin. When He was satisfied with my blushing bum, He put it in my mouth and gagged me and told me to engulf the smell, while He flogged me and spanked me simultaneously. He then moved the belt around my neck and tugged on it while He entered me. A heady mix of fun continued until the entire session stopped abruptly and in His usual head fuck way, He announced: "I hope you enjoyed the warm-up" and left the room, leaving me in a worked up, dripping mess.
__________________________
The thing is He has brought out all this in me…. Something I knew was always there but He nourished it and has let me flourish and grow. Always helping to push my limits, allowing me to discover more of who I am. I honestly don't think I could ever want this with anyone else.
_________________________________
___________________________________________________________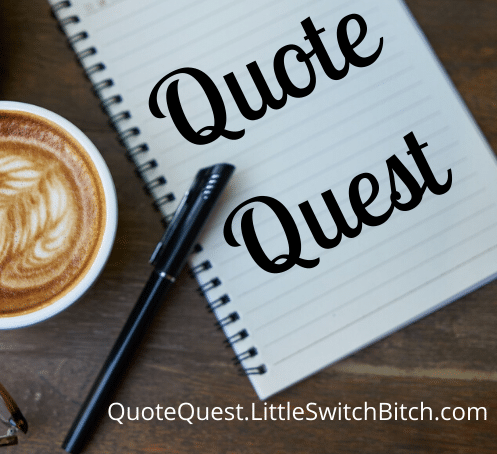 _______________________________