Below is my first attempt ever at writing real-life erotica – after polling it on twitter and getting over 200 responses and a resounding yes vote in the high 90s, I kinda had to pen why I was smug after sex the other day. Romance means a lot of different things to different people – me, I am not one to wowed over by expensive gifts and all that stuff. Holding my hand while snuggled up together will most definitely have a better effect. Washing each other while showering. Or even better, continue reading and see what really gets me off.
Real Life Erotica: His Prize
"The universe doesn't give you what you ask for with your thoughts; it gives you what you demand with your actions." ― Steve Maraboli
We regularly make bets. Yanno to make things interesting. They can be about anything but usually, they have a sexual nature about them. The most common prize is a relaxing massage. My OH will often suggest a blowjob as a prize. While he sees it as a win, I see it as one of those win-win kinda situations, sometimes often losing on purpose. Not often though – I enjoy the healthy spousal competition.
We didn't, however, name our prize last night, we were in an environment where we couldn't. I just got a smile but the naughty glint in his eye told me it was definitely going to something I'd enjoy.
Let the games begin.
For reasons of anonymity won't disclose what the games were but I lost. And believe me, I didn't do it on purpose either. Oh, I tried to beat him and I failed. I got a smug smile as an acknowledgment of my loss but nothing about what was required of me.
The kids were still up watching TV when we headed to bed. We are currently binge-watching a show on Netflix so we continued as normal, while they were awake. A few episodes later and the confirmation of them being asleep and I asked him what he wanted as his prize.
"You", he replied. "You are my prize." and readers, it was hot as fuck.
I was in PJs – as mentioned we were chilled in bed watching Netflix. I was instructed to get up and strip off, sexily. Though if I am to be completely honest there is more to this. I may elaborate again but for now, at this point, I am naked. He is in his boxers and asks me to stand up on top of our bed and face him.
Yanno, when you want to be that sultry goddess, well, I'm not – I am a ball of giggly girly feels and well, he looks at me I end up smiling and giggling away. I get a look. A look of delicious intent. His eyes change colour quite often depending on his moods. Looking back at me I see deep, dark pools of blues and I fall into them and let my body go – with that look. I am His. He is mine. Us.
He puts on one hand on my breast, the other on the crease of my ass cheek and pulls me closer to him. My breasts are in his face and his mouth eagerly rushes to meet them. I crouch down to kiss him and start to kiss his chest. The smells of him fill my nose until I told to stand up fully again and he pulls me closer to him. My body hangs over his right shoulder like a rag doll and while I hang lost with his musky scent in my head, he inserts a finger into me. His mouth starts to find my breast again while he takes my hand and directs me down to him. Already stood to attention, I can feel the tension created the fabric. He continues to use his fingers to pleasure me, while I relieve that tension and tug at his boxers, removing them, eagerly wanting to feel his soft, hot skin against mine.
He ever so slightly lifts my body and throws me on the bed, while grabbing my legs and pulling towards him.  Enough so most of them hang off the bed, yet I have a slight bit left to balance my heels on. All done so smoothly and swiftly. He starts at the bottom of my legs all the way up, soft kisses until he reaches between my legs.
His kisses change.
There is a real hunger behind them, I feel like he wants to devour me. At the same time, he makes his way up along my body with squishy, soft kisses until he takes my face and pulls me in closer to him. I can taste myself. The circle continues. I lay there, feeling like I am literally floating. Tingles build around my nose and start to branch out across my cheeks. I just know when I do cum, I am going to explode. I start to tug away at my nipples twisting them in sync to his tongue.
He inserts two fingers and goes straight to my sweet spot. My body instantly arches and pushes down on them. I can feel my orgasm start to build even further and it's as if he knows. He leans up to kiss me, reaches down and grabs my breast and digs in his teeth on my nipple. While at the same time slides inside me with ease.
Oh god does he feel incredible. My legs sit on his shoulders while he forces himself against me, eager to fill me with every last inch. I feel full, stretched and so fucking turned on. I move my legs down and use my heels to pull him closer to me and arch my hips so our bodies literally fit like a jigsaw piece. I am conscious of how wet I am, he glides in and out of me so smoothly yet with each thrust, his head pings against my g-spot causing ripples of pleasure to flood throughout my body. I feel like one with him.
He reaches up and strokes my cheek, his hand moves to my neck and he starts to apply pressure. He gets an instant response and as I clench around his shaft, he applies more pressure to my neck, choking me in a way he knows he'll get what we both need. His breathing changes and I know his orgasm is close. I reached down and stroke my clit to catch up with him and it doesn't take much to tip me over. We cum together and collapse in a sweaty, satisfied heap.
Just him. Just me. Just us.
I am always happy to be His Prize.
_______________________________________________________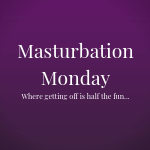 _____________________________________________________